Exterior Painting in Raleigh NC
Give your home a beautiful new paint job to protect your investment and improve its curb appeal. At Jam Carolina Exteriors, our licensed and insured team offers unbeatable exterior painting services for Cary, Raleigh and Durham, North Carolina. Find out how you can enjoy a brand-new look for less.
House Painting Cary NC
As a quality exterior house painting service provider, our team provides a variety of services to keep your home looking great. Here are just a few outdoor materials we work with: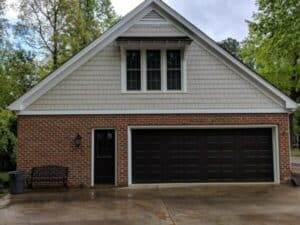 Wood
Composite
Stucco
Hardie fiber cement
Deck, patio and railings
Aluminum
Ask us for more information about our paint process and any preparation and maintenance work we can provide to keep your siding and other outdoor materials vibrant for years to come. The type of paint, stain and preparation work depends on the type of material we're working with. We work with Sherwin Williams high quality products which come with a lifetime warranty. Here are a few of the paints we use:
Super Paint
Resilience Paint
Duration Paint
Emerald Paint
Licensed and Insured Professionals
Our award-winning team is licensed and insured, as well as screened and approved by HomeAdvisor. Our A+ Better Business Bureau rating gives you peace of mind as you enjoy reliable painting services in North Carolina. We also provide a 5-year warranty on painting and labor. Chipping or peeling we will come back & fix for free. We stand behind our work and treat each project like it was our own house.
Design Expertise
If you're tired of the same old exterior color, we're happy to offer design advice. As leading exterior house painters in your area, we consider popular siding and accent colors that match your neighborhood while still providing a unique, beautiful look.
We're happy to work with you and answer any questions you may have about color and paint options for your home. Whether you're looking for an affordable way to refresh your siding paint or a premier way to enjoy a unique, vibrant color for years to come, we have your back.
Receive a Competitive Quote Today
Contact us today at Jam Carolina Exteriors to enjoy reliable exterior home painting services in Raleigh, Durham, Cary and the surrounding area. Our straightforward quote process establishes trust and ensures there are no surprises.
Restore your American Dream and own a house that you're proud to call home. Call (919) 424-1933 today!